After years of producing sports broadcasts and airing them on a local cable access channel, Game Face Ohio decided to launch its own 24/7 HD channel in 2013. While launching the channel would provide us with several benefits, we had immediate concerns.
Our broadcasts were created using an HD production truck outfitted with a NewTek Tricaster. We needed a solution that would playout the native recordings from the Tricaster. This was because we typically air our broadcasts about 1-2 hours after each game. There was no time to re-render a three-hour file. In addition, due to the limited time, we needed the ability to segment our video file so that we could insert revenue generating commercial spots.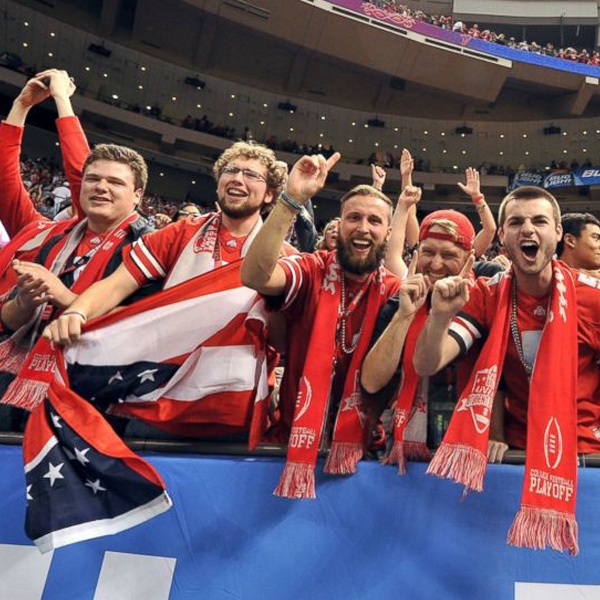 Next, with our vision of amassing an extensive library of past sports broadcasts, we needed a codec that would provide us with a reasonably high quality HD file with good compression. Our budget was not going to allow us to maintain our video in codecs such as Apple ProRes because the file sizes were just too large. We would not be able to afford the large storage required for hundreds, and eventually thousands, of sports broadcasts.
Luckily for us, the Tricaster offered an H.264 codec that was about 75% less than the ProRes options. This meant that our channel technology would need to play out H.264 for us to make things work in the time allotted.
My search for a solution with these demands narrowed the list fairly rapidly. In my communications with Mike Skibra, Softron's Business Development Manager, I learned that they were about to release OnTheAir Node 3 and that it would offer H.264 compatibility. After a bit more research, I decided to download the beta version of On The Air Node 3 and a trial version of OnTheAir Manager. I was very impressed with how easy it was to install the two pieces of software. The user interface for OnTheAir Manager was also easy to use.
The most important thing for us, compatibility with H.264 files, was not built into On The Air Node at that time. However, Mike re-assured me that Softron's engineers were diligently working on adding new codecs to their playout engine. Based on my conversations with Mike, plus meeting him in person at NAB, I purchased both On The Air Node and On The Air Manager. I had full trust in Softron that they would deliver on the compatibility issue.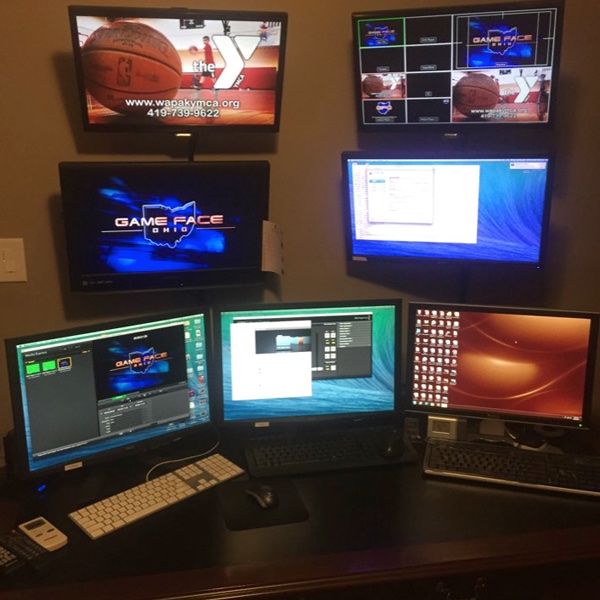 Because cost was a factor, I setup our master control with a Mac mini, an AJA IoXT, and a Thunderbolt NAS from LaCie. That was the only hardware required for the channel. However, as you can see from the photo, I also setup the station to include a MacPro for editing and IP control of a BlackMagic switcher. A PC was also added for other duties.
On initial launch, we broadcast a limited selection of files that were rendered in ProRes. However, the engineers at Softron were great to work with and soon had us playing out files in H.264. Of course, there were some growing pains. Due to the intense computing required to decode H.264 files, the Mac mini was losing sync at the start of playing every file. It wasn't a lot, but enough to be noticeable.
This is where I can confidently state Softron has some of the best support in the industry. They could have told me that I would have to purchase a new Mac Pro to play H.264 files. Instead, they worked with me personally to get the issue resolved. It didn't take long and the sync issue was fixed and the H.264 files were playing perfectly. In fact, the entire system originally recommended by Mike was now up and running perfectly.
Following each broadcast, we bring the external drives from the Tricaster to the office. It takes about 5-10 minutes to transfer the H.264 file to our NAS. Then, using On The Air Manager, it takes about 15-20 minutes for our staff member to segment the file(s) to make a complete broadcast with commercial spots. Then it is a simple click to upload the changes to On The Air Node. All told, it's done in about 30 minutes.
In closing, technology is ever changing. For this reason, I feel that trust in the company you choose is paramount. You have to be confident that they will not only continue to adapt to the changing technology, but also be there to assist you with all the changes. I can say that I completely trust Softron and their people. They delivered as advertised and I highly recommend them and their products.
Todd Utrup
President
Game Face Ohio