Several broadcasting solutions from Softron Media Services, a Belgium based company, are successfully operating in many Ukrainian television stations. This article aims to provide more background information on the use of Softron Media Services products in three recent projects designed, integrated and introduced by Ukrainian system Integrator, MacHOUSE Company. The stations are: UT-3 West (satellite and terrestrial broadcasting) stationed in the city of Lviv, Western Ukraine; Slavonic Channel (located in Kyiv, the capital of Ukraine) and TV channel «Ukraine» (main station in Donetsk, Eastern Ukraine).
Television channel "UT-3 West" based in Lviv, Western Ukraine, is transmitting its television signal to satellite. MaсHOUSE was asked to build a Master Control Room working with two channels: one for satellite and one for terrestrial broadcasting. Both channels are required to play from the same server; therefore it is necessary to make the system 100% redundant. The master control solution for two channels offered and implemented by MaсHOUSE is based on two dual-channel servers with OnТheAir Video. Any single server can play out the content of both channels, while the second server is held in reserve, acting as a back up server. The second part of the solution consisting of a character generation (CG) application improves channel branding. The server with OnТheAir Video installed is able to playout the logo by itself; other graphics (such as tickers, clocks, etc.) are managed by Softron Media Services character generator solution OnТheAir CG. The workflow also includes separate video ingest stations equipped with MovieRecorder that can all work with different input sources (satellite feeds, studio, VTRs). All components of the system are integrated into a fiber channel network and connected to a single Xsan disk array where media are recorded, saved, edited and played out. This is one of the most cost-effective and comprehensive solutions providing 100% redundancy for a two-channel broadcast from one server for broadcasters.
Another example is Slavonic Channel from Kyiv, a satellite based commercial TV channel with fixed frequency and time. It is an international, multi-language, educational and entertainment television channel based in Ukraine, dedicated to the culture and life of Slavonic people. This channel went on-air via satellite SIRIUS-4 in September last year (2008), operating 24 hours per day and covering the whole of Europe. Broadcasting is done in four different languages simultaneously: Russian, Ukrainian, English and the original language of the country where the content was created. The channel broadcasts documentaries and travel films, journalists' stories and programs, popular science and concert programs. At this moment a range of internal television projects are being developed and prepared for production.
Initially we were looking for a technical solution that guarantees stable operation even though the content is coming in multiformat. We receive content from 13 Slavic countries from diverse sources, for example from other TV channels, embassies and production houses. We needed an automated solution for broadcasting. It had to be an on-air server, capable of playing back a minimum of 6 stereo audio channels, and, again, with video that comes to us in multiple formats. The optimal solution was Softron Media Services' OnТheAir Video that has full Russian and Ukrainian language support, a very important requirement. We were immensely pleased with its user-friendliness and the simple user interface that does not require any special skills. We also liked the ability to seamlessly expand and develop both our whole broadcasting system and potentially add a newsroom in future.
Alexey Mironchenko
Technical director of Slavonic Channel International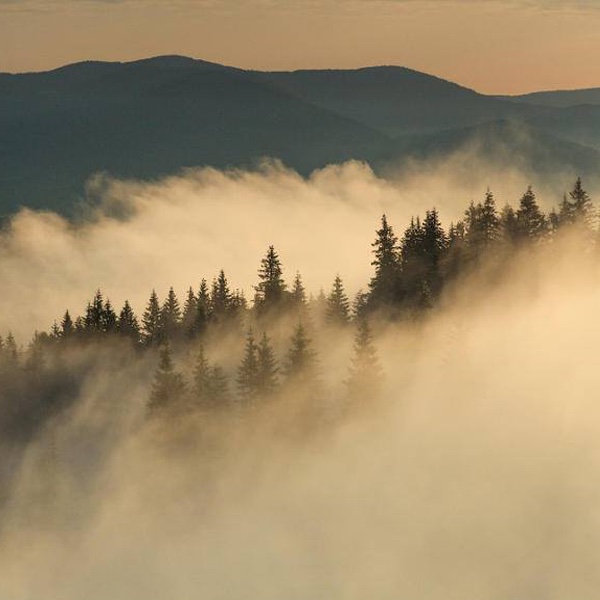 Another project for a clip-server was requested by the television channel «Ukraine» for "Wake Up with Ukraine" program, Donetsk, Eastern Ukraine. "Wake Up with Ukraine" is the premiere TV program for on demand musical programming. The desired solution demanded fast search capabilities on the clip-server as well as playout from the server of musical clips that viewers order during the broadcast. This made the use of a cassette archive impossible. The solution that MacHouse recommended consisted of an Xsan based server with OnTheAir Video. This combination provided the necessary tools to allow for real time searches of requested music clips for playout without incurring any additional costs.
The above described projects demonstrate that Softron Media Services' products can be successfully used in any television channel or production, independent of its politics and tasks, viewers and method of broadcasting (delivery of content). Softron Media Services' solutions provide quality and 100% redundancy, solve problems of Cyrillic characters as well as multi-language and multi-format broadcasting. What is especially important in the given economic situation, Softron Media Services' solutions do so cost-effectively. Softron Media Services' products can become a part of the existing workflow, performing automation function with the maximum resilience, as well as provide a whole workflow in "turn-key" solutions.